Are you getting the best from
your telecoms?

VoIP Services, Systems & Support for UK Business
Staying connected with your team and customers is essential. Traditional telephony systems require significant cost and can be complex making them hard to maintain and limiting for remote employees. That's why many of OCS UK's customers have turned to VoIP cloud telephony solutions, the reason being they provide enriched communication platforms that can be accessed from anywhere.
By leveraging your internet connections and VoIP, your organisation will gain access to all the capabilities of on-site telecoms, as well as enhanced collaboration abilities such as MS Teams integration, instant messaging services, video conferencing and more. Our VoIP solutions improve communications between employees no matter where they're located while reducing costs and complexity – giving you a better way to stay connected and collaborate. Whether supporting a remote team or managing better customer relationships, OCS ensures that everyone stays connected when using voice over IP.
An essential aide to remote working
Added intelligent routing options
Openings for new customer channels
Options for monthly budgeting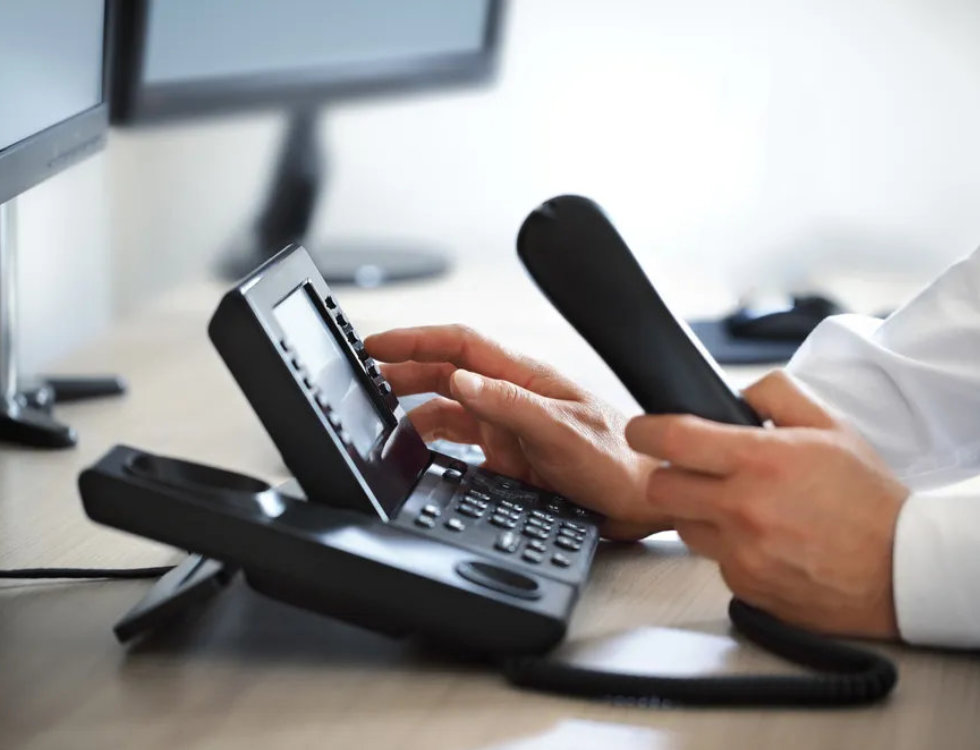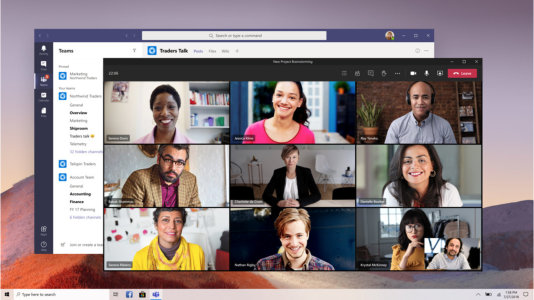 Microsoft Teams Phone Integration
By connecting your customer-facing telephony capability with MS Teams, you'll enable your staff to communicate and collaborate, whether they're in the office, or on the move. Your people can join one-to-one calls, schedule meetings, group chat, and easily add new participants during a live conversation. All this along with more collaborative voice options can be accessed via desktops or mobile app.
In-house VoIP Solutions
Found in all manner of organisations OCS can help configure and support in-house VoIP. From large corporates who often wish to replace their older POTS PABX systems, to the small business who will use a software-based VoIP PBX system hosted in-house on a dedicated server or an old PC. These solutions require VoIP handsets and can be configured on mobile phones also.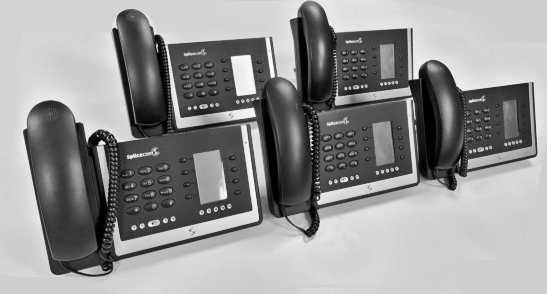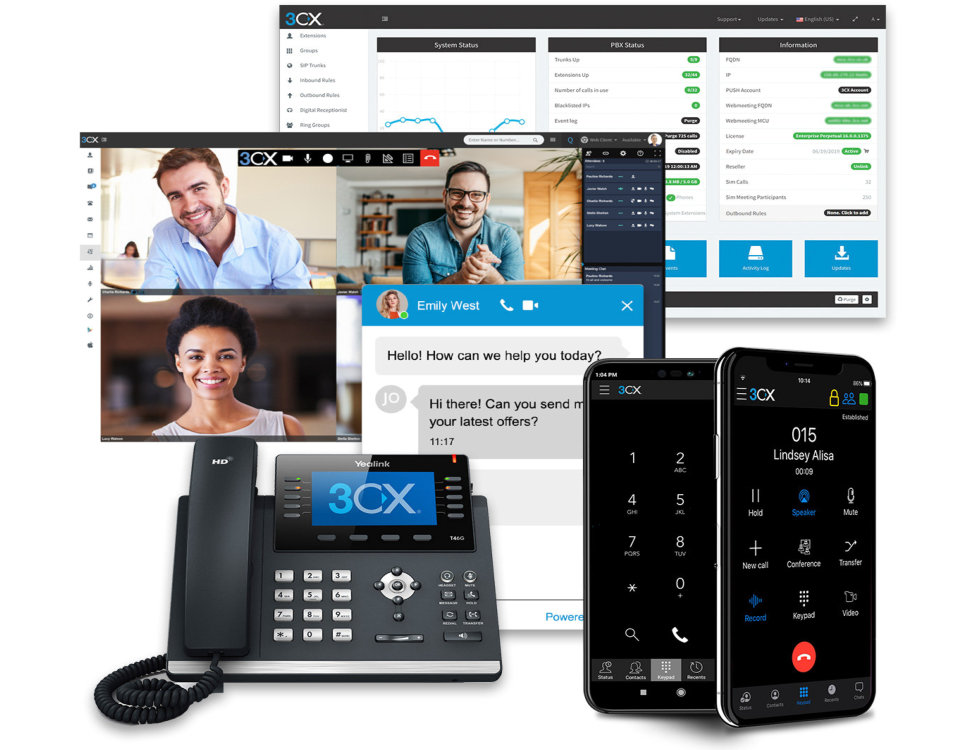 Hosted Cloud VoIP Solutions
The full VoIP cloud option suits business who do not wish to have the capital expenditure of a full in-house system, but are happy to employ a cloud software based PBX which typically involves paying a monthly fee or lease cost. OCS is an accredited Gold Partner of leading cloud VoIP provider 3CX who offer a highly flexible service employing SIP trunks and VoIP Gateways to provide a full PBX solution, but without the inflated cost and management headaches of an 'old style' PBX. This has proved a great fit for many of our customers large and small, seeing them drive increased productivity whilst cutting costs.
OCS UK's team will discuss the various VoIP solutions that might suit your business before making recommendations. We can handle the VoIP system integration and set-up of the and then provide ongoing maintenance and support for your teams. We have the experience and range of solutions to help you to make the right choice whether you have multiple sites, remote workers, or are a small but growing team.
Get in touch with OCS so we can look at your organisation to advise how you could optimise your telecoms to drive down costs, increase efficiencies and empower your people.
We've worked with OCS for over five years, and I can't speak highly enough about their quality of service.
ABC Limited
We spend less per month now and are very happy with the speed and responsivness we receive
ACME Co UK
From maintaining our network to supporting feild workers, we can rely on OCS for friendly, competent IT management.
Widgets Are Us