Looking for a trusted
IT Services

company in

Peterborough

?

get access to fast, reliable IT support?
improve your IT security?
move services to the cloud?
save money on your IT spend?
Business IT Support in Peterborough with IT Services & Consultancy
OCS are here to help – we're well known in Peterborough where we have many long-standing customers, having been based in the area for over 25 years.
As an independent provider of: IT Support, Cyber Security and Technology Consulting, we work with organisations large and small. Think of us as a one-stop-shop for hardware, software, connectivity, telephony and workforce support.
Our customers work with us on a partnership model based on open communication, collaboration and a commitment to quality which helps drive innovation, efficiency and productivity. If you join us, you can leave the tech to us and focus on what you are good at – running your business.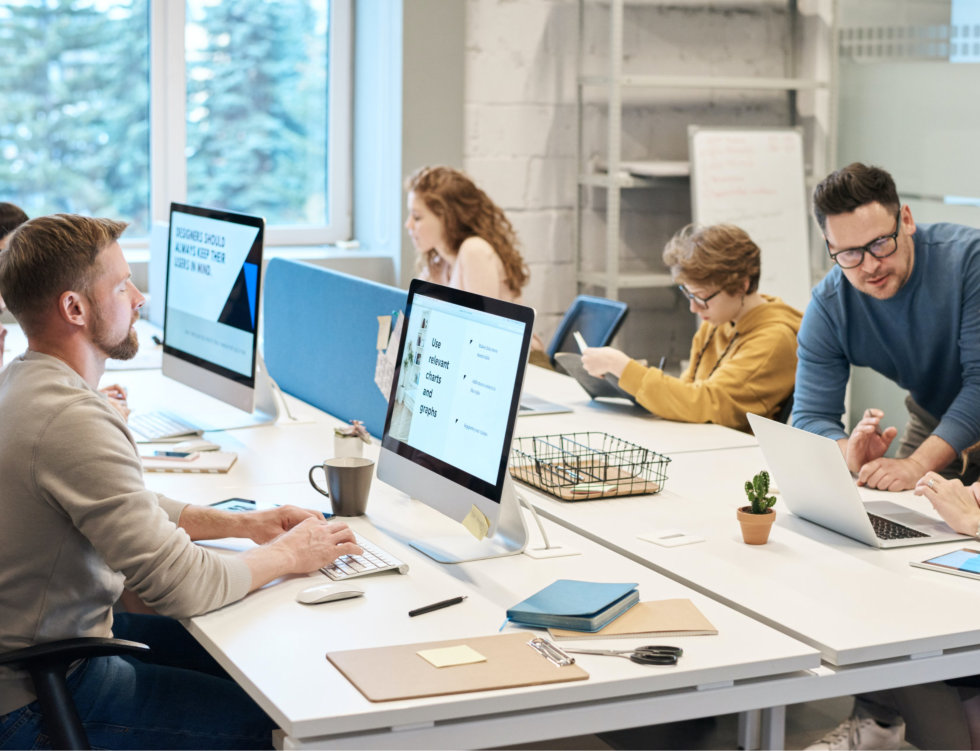 You gain a trusted, strategic IT partner based in Peterborough
Access to the latest technology, fully tested & supported
We don't tie you to any one supplier, but partner with the best
You get a Certified, Accredited Support Team + skilled IT Consultants
Reassurance of expert IT solutions backed by over 25 years' experience
4 Steps to Your
Better IT

Future

DISCOVER
Tell us your business aims, your IT vision, your frustrations. We ask questions, we listen and dig down into your setup.

PROPOSE
Knowing where you want to get to, we send you a proposal of the path to take, fully costed with all the benefits highlighted.

ONBOARD
You select the elements you want OCS to implement, we set about drawing up action plans, responsibilities and activities.

REALISE
You become a happy OCS IT partner, we deliver projects, support your people, and bring real results – we've got you covered.
Leave your technology needs in our capable hands – we'll take care of everything. Contact us today to arrange a call, or a meeting in Peterborough for a no-obligation discovery conversation.
We've worked with OCS for over five years, and I can't speak highly enough about their quality of service.
ABC Limited
We spend less per month now and are very happy with the speed and responsivness we receive
ACME Co UK
From maintaining our network to supporting feild workers, we can rely on OCS for friendly, competent IT management.
Widgets Are Us